Pruning Trees for Wild Texas Weather
Posted - June 6, 2020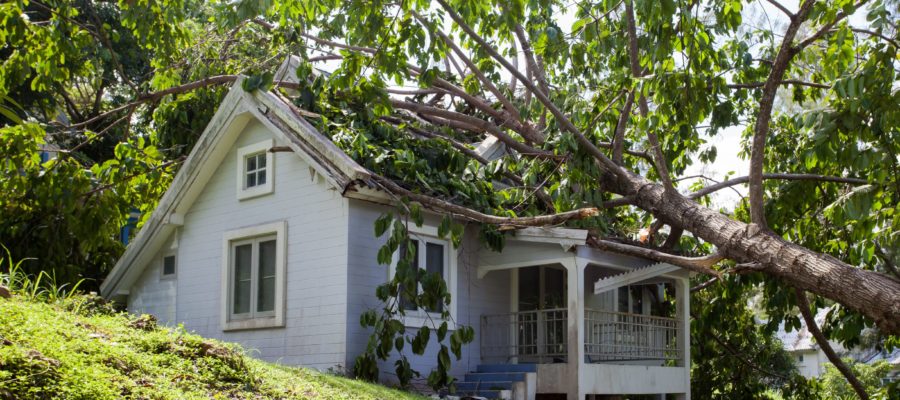 Between the long hot summers, straight-line winds, tornados, and droughts, trees in Texas are almost always under some kind of stress. The best way to ensure your trees have a chance of reaching maturity is to be proactive in tree health.
Unpredictable Weather
Over the last year, many North Texas residents were blindsided by the damage that severe weather can cause. In June of 2019, we had widespread straight-line winds that left large areas of the Metroplex with toppled trees and broken branches. Not long after the cleanup was done, a devastating tornado hit North Dallas leaving properties in shambles.
While 2019 was exceptionally harsh, the weather will continue to throw us curveballs. Long, hot summers without much rain are followed by winters with occasional heavy doses of snow and ice. Pruning trees to reduce wind, drag, and snow load will give your trees the best chance to stand up to Texas' unforgiving weather.
Trimming Trees to Stand up Against the Storm
Pruning your trees the right way involves removing dead and crossing branches and reducing the weight on the limb tips. There are many factors that contribute to excessive tip growth, including excess rainfall, overuse of synthetic fertilizers, and inexperienced "arborists" removing too much internal growth.
Reducing tip weight on limbs is not an easy task and is often not accomplished when trees are trimmed by amateurs. An ISA® Certified Arborist will focus on pruning the areas of your trees that require the most attention. This attention to detail identifies branches that are most likely to cause property damage or injury. Proper pruning gives you peace of mind during the worst of Texas weather.
Most tree damage during spring storms is caused by poor branching structure. Although pruning is the primary means to prevent damage, cabling, or bracing branches can support trees with weak spots or poor structure.
Improving Tree Health
A holistic view of tree health is vital to ensuring your trees remain strong enough to handle wild weather. Having an ISA® Certified Arborist inspect your trees can help to identify issues before they become an emergency. 
Contact Leatherface Tree Service to request a free estimate for tree pruning that can prepare you trees for even the worst Texas storms.